Skin Care Tips
TIPS FOR THE GYM
Gym Bag must haves: 1. Water bottle with fresh water 2. Well fitting athletic shoes 3. Moisture wicking clothing 4. Sweat towel 5. Gentle cleanser or wipes to wipe your face 6. Foot protection when walking in showers and locker rooms(flip flops) In addition, always wipe down equipment you use both BEFORE and AFTER use. Finally, shower and change into clean clothes as soon as you can after working out.
Store Hours
SkinEssentials will be open 9am- 4pm Monday, Tuesday, Thursday, and Friday, and 9am-noon on Wednesday. We are also finding that many of our suppliers are unable to send us needed product for a variety of reasons, usually related to a broken "supply chain." If you are in need of a specific product, we ask that you call our office at 815-227-1055 ahead of time to verify the product is in stock. Hopefully, these issues will disappear as the year progresses and we put Covid-19 behind us. Stay Healthy and Safe. Please get vaccinated. Dr. Revis and staff.
---
Featured Product
Vanicream products are formulated for those with sensitive skin. They are free of dyes, fragrance and masking fragrance, parabens, lanolin, and formaldehyde. You will find the products superior in terms of quality, effectiveness and value. Ideal for use by the entire family. Vanicream products include moisturizers, sunscreens, cleansers, hair care products, and other personal care products.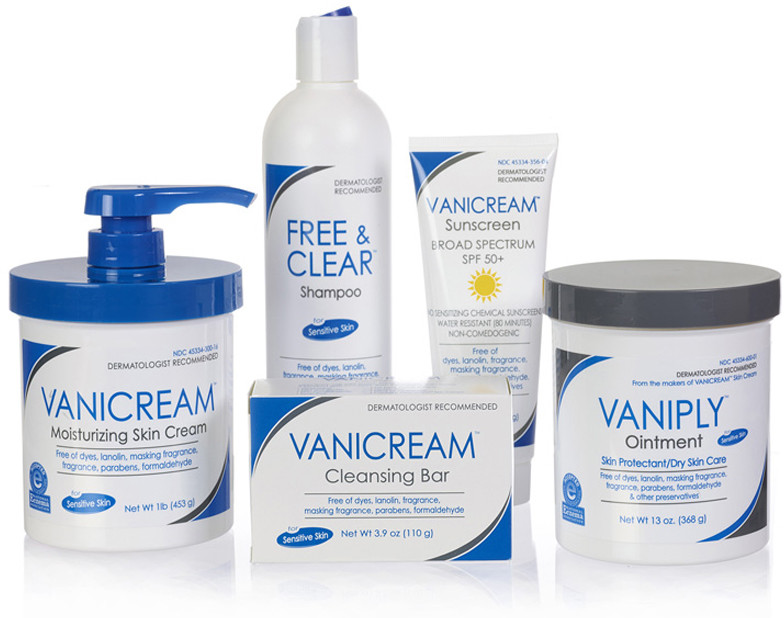 ---
SkinEssentials Proudly Supports